It's that time of the year again: New York City-based Mother Cabrini Health Foundation – the largest foundation exclusively focused on health care in New York – just announced its year-end grants to nonprofit organizations across New York.
In Western New York, 41 Buffalo-area programs are sharing nearly $14.3 million to address a range of urgent community and health-related needs. That's 35% more than last year, when 35 grants totaling $10.6 million were awarded to Buffalo-area groups by Mother Cabrini. 
And the local organizations that received funding are eyeing projects across a wide range of community health needs, including mental health, workforce training and access to dental care.
The News' Buffalo Next team covers the changing Buffalo Niagara economy. Get the news in your inbox 5 days a week.
Several local organizations received grants geared toward improving access to mental health care, which is a hot item that was a major focus within Gov. Kathy Hochul's recent State of the State address and the topic that recently brought Attorney General Letitia James to Buffalo for a public hearing. 
That included $800,000 for a "school social work program" by Mental Health Advocates of Western New York, which provides non-clinical services that promote mental well-being and also offers assistance navigating the mental health system.
In addition, BestSelf Behavioral Health landed $650,000 for a project described as "primary and behavioral health care integration continuation." 
WNY Heroes received $225,000 for mental health support for Western New York veterans.
The ECMC Foundation received $150,000 for the continued operation of "innovative outpatient behavioral health programs."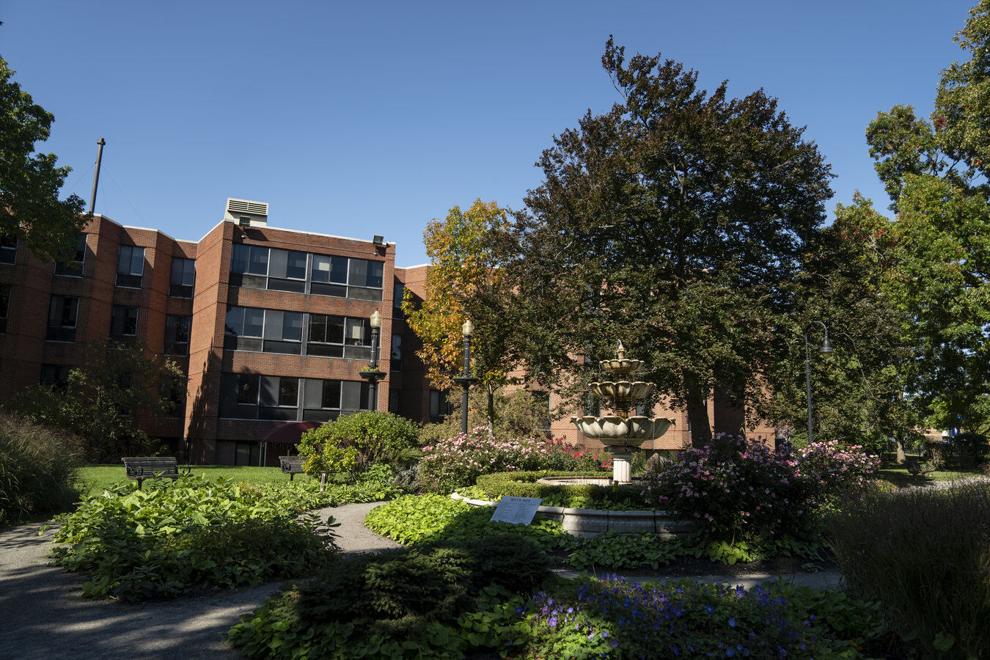 Niagara Falls Memorial Medical Center – one of the last independent hospitals in Western New York – got $100,000 for its Guardian Angels initiative, which is aimed at providing a high level of care and support to the most vulnerable mental health patients. When it launched as a new initiative one year ago, Guardian Angels also received $100,000 from the Mother Cabrini Health Foundation.
And D'Youville University got $90,000 for a project around integrating mental and behavioral health supports within primary care at its Health Professions Hub.
Health care workforce training
Another hot-button issue in the health care industry: Recruiting and retaining workers.
Among the local groups receiving Mother Cabrini grants to be used toward workforce training: Hospice & Palliative Care Buffalo, which received $200,000 to support its graduate nurse residency program. 
In a news release, Hospice & Palliative Care Buffalo said its graduate nurse residency program aims to alleviate the effect of the nursing staffing crunch by providing an intensive, patient-facing, hands-on training to newly licensed nursing professionals. 
"We want to hire nurses fresh out of school, give them the time to develop the skills that can only be obtained with time and experience, but without the pressure of being 'on their own' right out of the gate," said Kelley Clem, the organization's vice president of education. "This one-on-one mentoring allows them to appreciate the specialty of hospice and palliative care nursing and validates the reasons they became nurses in the first place. We are incredibly grateful to the Mother Cabrini Health Foundation for their financial commitment to support this important program."
With the next graduate nurse residency program semester beginning in March, Hospice & Palliative Care Buffalo said they're currently accepting applications online. 
Other local organizations that landed Mother Cabrini grants to train health care workers include:
Niagara University received $300,000 for a project to "support a resilient, inclusive and equitable nurse workforce."
Neighborhood Health Center of WNY Inc. landed $300,000 for a "nursing pathways" program. 
The Niagara Falls Housing Authority received $275,000 for health care workforce training. (The Housing Authority has done training programs in the past, such as its efforts to train certified nursing assistants.)
Harvest House of South Buffalo Inc. landed $230,000 for a workforce development project called: "Women's Economic Mobility Pathway to Careers in Health Care."
The Mother Cabrini Health Foundation has regularly supported the University at Buffalo School of Dental Medicine.
That continued in the most recent round of grants.
The foundation sent a $550,000 grant to UB's S-Miles To Go program, which uses two mobile dental clinics – each outfitted with an X-ray unit and sterilization center – to provide free dental care to underserved populations, such as the homeless and the underinsured or uninsured. 
And while it's based in Buffalo, Community Health Center of Buffalo also landed $250,000 for a project geared toward "improving the oral health of vulnerable individuals in Lockport."
And in Chautauqua County, the Chautauqua Center Inc. was awarded $250,000 for its safety-net dental operations. 
Welcome to Buffalo Next. This newsletter from The Buffalo News will bring you the latest coverage on the changing Buffalo Niagara economy – from real estate to health care to startups. Read more at BuffaloNext.com.
THE LATEST
Catch up on the latest news from the Buffalo Niagara economy:
The Village of Lancaster is getting $4.5 million in state funds for downtown revitalization efforts.
The details are starting to come out about a new Buffalo Bills stadium deal.
Two Regal Cinemas in the Buffalo Niagara region are closing as its owner restructures in bankruptcy.
M&T Bank's Darren King says higher mortgage rates will put a damper on home buying.
Western New York health care leaders and residents spoke out about the region's mental health service needs.
How longtime ties between CEOs helped Towne Automotive and West-Herr strike a dealership deal.
The longtime head of behavioral health care provider Horizons Corp. is retiring this summer.
Pegula Sports and Entertainment hired a Fidelity Investments fund manager as chief operating officer.
Neighbors are pushing back against plans to develop the former Squire Shop site on Main Street in Snyder.
A WNY homebuilder has donated $300,000 to Roswell Park and Millard Fillmore.
ICYMI
Five reads from Buffalo Next:
1. Niagara University grows food marketing program with 'who's who' of industry leaders: Western New York has some 1,200 companies involved in food manufacturing, distribution, retailing and/or warehousing, putting it in the top five markets for the industry nationally, according to Niagara's Food Marketing Center of Excellence.
2. Why Buffalo Niagara's labor shortage is still the biggest factor behind sluggish hiring: The Labor Department reported the region added 1,800 jobs during December – a tepid increase that, if it continued, would mean it will be another 14 months before the region regains all its lost jobs.
3. How a Buffalo nurse built lasting bonds with Tops employees after mass shooting: Trinetta Alston, a licensed practical nurse with Community Health Center of Buffalo, has been working with Tops employees since May 16, just two days after the mass shooting at the Jefferson Avenue store.
4. Damar Hamlin's Chasing M's Foundation isn't so little anymore. With donations flowing in since the Buffalo Bills safety suffered cardiac arrest during a Jan. 2 game, the foundation now needs to make fundamental changes to manage and distribute its assets and to ensure the proper oversight, experts said.
5. For looted stores, a costly recovery: Stores looted during the December blizzard have been scrambling to reopen. But the process is involved and insurance doesn't always cover the costs.
The Buffalo Next team gives you the big picture on the region's economic revitalization. Email tips to buffalonext@buffnews.com or reach Buffalo Next Editor David Robinson at 716-849-4435.
Was this email forwarded to you? Sign up to get the latest in your inbox five days a week.
Email tips to buffalonext@buffnews.com.