Pam Loudon is one of those people you just like immediately.
She's witty, friendly, has an infectious laugh. 
But she'll be the first to admit that the laid-back, jokey exterior you see – while truly reflective of who she is – is best put to use as a coping mechanism.
As the parent of a child with special needs, Loudon knows that if she's not able to laugh through some things, she could easily get mired in sadness and self-pity.
"It can be a very isolating life, raising a child with special needs," she said. "You're constantly weighing stress and time and energy to do something versus not. I hate to say it, but a lot of the time, staying home is just so much easier. And that just adds to the feeling of being alone."
Loudon's 19-year-old daughter, PJ, lives with profound physical and intellectual impairments that affect her ability to communicate and move independently. According to Loudon, caring for PJ is like caring for a 100-pound infant.
"PJ doesn't fit into a neat little category," she explained. "Like most kids, she loves. She smiles. She cries. She laughs. But someone will always need to be with her, feed her, change her diaper, move her and speak for her."
And then, like a switch, Loudon's sense of humor kicks in.
"Now if you're looking for a category for me, I generally accept supermodel. Because mom/caregiver/friend/translator/cook/maid/seamstress/advocate doesn't exactly roll off the tongue."
It's that ability to find the bright side of things – something she says PJ has taught her – that gets her through the toughest times. But as difficult as raising PJ can be, Loudon will admit there are the rare occasions that require no work at all. 
"Every so often, you get these moments of pure joy," she says. "Like when PJ is laughing, there's no holding back. I know it's tough for most people to understand because a lot of what they see looks hard. But when you get these glimpses – oh, it's amazing."
Early one sunny Saturday morning in March, Pam and PJ had one of those moments.
A focused plan
Just over two years ago, the Medical University of South Carolina opened its James B. Edwards College of Dental Medicine's Delta Dental of South Carolina Accessible Treatment area. Though a mouthful, the facility has brought lots of smiles in that time.
Michelle Ziegler, a doctor of dental medicine, leads the Pamela Kaminski Center for Adults and Adolescents with Special Health Care Needs at MUSC.
"I wish it wasn't the case, but because so many general dentists lack the exposure to patients with special needs, those patients end up with us," she said. According to Ziegler, students in MUSC's College of Dental Medicine work with patients with special needs patients as a part of their curriculum to get them practice, as well as comfortable with, that population of patients. 
"We are health professionals first, and this is a group that needs to be seen and welcomed," she said. 
When Ziegler came to MUSC 10 years ago, she had maybe 12 special needs patients. Today, the clinic has upward of 400. But even with that marked increase, if you walk into the building right now – a bright, inviting space that somehow makes a dentist's office appealing – you will be surrounded by pictures of smiling faces all over the walls. But not one of them represents this patient population. 

So, it was serendipity when, during a dental conference last year, Ziegler crossed paths with a photographer named Rick Guidotti. Together, a plan was hatched: Ziegler and her staff would select a handful of ambassadors, as she calls them – patients with a variety of special health care needs who epitomize what the clinic is all about – and Rick would photograph them. Then, in October, Guidotti would return with almost 20 portraits to adorn the walls of the clinic, complementing the others that are already there – and, in turn, better represent the cross-section of MUSC's patients.
"We want to show them as people, not as disabilities," Ziegler said. "This is a population that is underrepresented not only in health care but in society. We want to embrace them for who they are."
Positive Exposure
In 1997, Guidotti was a fashion photographer working in places like Milan, Paris, London and New York City. He was at the top of his game – his work appearing in publications like GQ, People and LIFE magazine – living a life most photographers can only dream of. And then he ran into a teenager at a bus stop, and everything changed.
The girl he met was living with albinism and, as he quickly learned, her life had been filled with bullying and isolation. Guidotti told the girl's mother what he did for a living and asked if he could photograph her daughter. The mom's answer was resolute – "No." Her reasoning: Every time something was done featuring her daughter or her daughter's condition, it was always exploitative. But Guidotti assured her that he had different plans. He wanted to do a collection of portraits that celebrated her individualism, her beauty. And so, he persisted.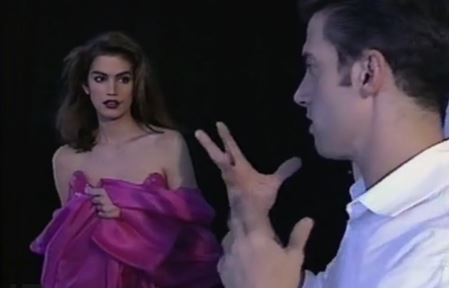 "I'm a New Yorker, I don't take 'no' for an answer," he joked.
Eventually the mom relented. But when the 16 year old walked into his studio the next day – the exact same studio where Guidotti had done a six-hour photoshoot with Cindy Crawford the day before – her shoulders were hunched. She didn't make eye contact. Everything was a one-word answer. 
"You could just see this broken person," he said. "So I told her, 'You need to see what I see. You are magnificent.'" 
He gave her a mirror and told her to look at herself, to appreciate her diversity. 
"I don't remember exactly what I said after that, but when she looked in that mirror, something switched inside because she exploded with a smile that lit up New York City," he said.
And from then on, Guidotti knew he had a higher calling. He quit the fashion industry and formed Positive Exposure, a charitable organization that promotes a more inclusive world through award-winning photography, films, exhibitions, lectures and educational programs.
And so, for the last 25 years, Guidotti has continued to travel the globe – this time seeking out less traditional beauty with the goal of promoting a more equitable and compassionate world where individuals and communities at risk of stigma and exclusion are understood, embraced and celebrated – the spirit of difference, he calls it.
"I love getting to create an opportunity to showcase diversity," he said. "If we do this right, we can help create a space for these people to be heard, to be seen and to be loved."
The big reveal
On that sunshine-filled March morning in Charleston, Guidotti photographed nearly 20 ambassadors over the course of the day in the breezeway just outside the dental clinic.
Any time he does a project for Positive Exposure, Guidotti makes sure that there is a huge support system on hand for his subjects so they are as comfortable as possible. Family, friends, neighbors, you name it – he tells them to bring them all. 
"When I'm taking their pictures and they get these huge smiles on their faces, I usually take a moment to look just past them to their moms or dads or friends, and almost every time, those people are somehow beaming even brighter," he said.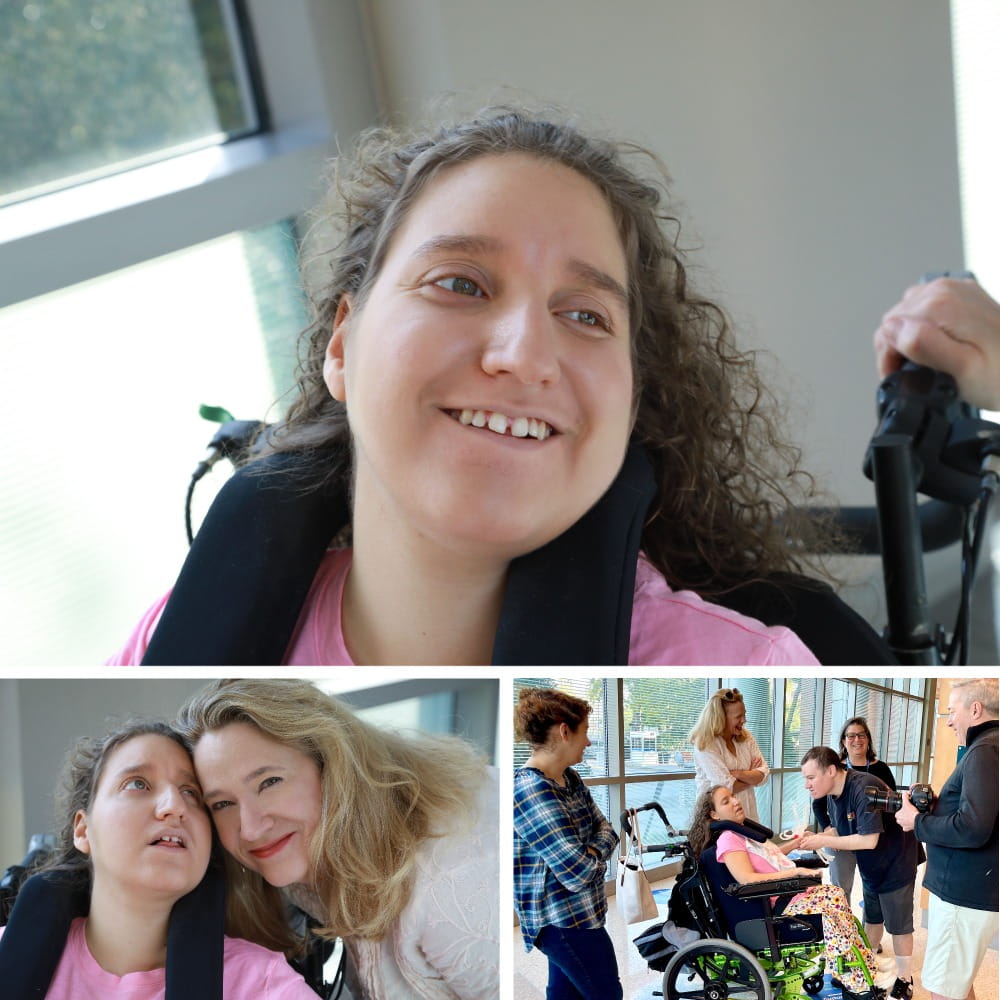 Loudon still can't believe PJ was one of the ambassadors chosen for the project. 
"When opportunities like these come along, to be able to take advantage, that's huge," she said, before adding with a laugh: "I still think they picked us because we're always on time for our appointments, though."
Loudon said one of the best parts of the experience was watching other kids like PJ interact. "They were so full of energy," she said. "When kids like that are around each other, it's such a joy to watch how they behave. They're sweet and open and honest, and you're just blown away." 
Later this year, Guidotti will return to MUSC's downtown campus and present the framed portraits to the College of Dental Medicine in the form of an art opening. All the ambassadors will be commemorated in framed 20-by-24 inch portraits.
"So often when kids like PJ are seen or recognized, it's a staring-type situation," Loudon said. "She doesn't fit the norms of what is attractive. Kids like her are rarely portrayed in pictures."
Ziegler said she plans to hang the framed photos in the main lobby, just outside the entrance to the clinic, for everybody to see. 
Loudon gets emotional when she thinks about it. "The fact that Dr. Ziegler wants all her patients to have representation, I think it just speaks volumes because, Lord knows, what they do on a daily basis – it's a labor of love."