Before the COVID-19 pandemic, Celebrate Smiles staff would turn a classroom or principal's office into a dental office for a week.
Now, after a hiatus for the last two school years, the program has its own space at every school it visits. It sits a few feet outside of the door in a new "CareMobile" RV outfitted for its work: providing free dental services to Madison Metropolitan School District students.
"For us to have our own dedicated workspace just makes things easy to keep what we need in one spot," said dentist Brian Schwarzbrott, who has been with the program since its inception.
The partnership with MMSD and Access Community Health Centers began in 2010 to help families access dental care for their children who, for a variety of reasons, may not have otherwise received the services they needed. The CareMobile will visit 21 MMSD schools this year and is currently set up in Leopold Elementary School's parking lot.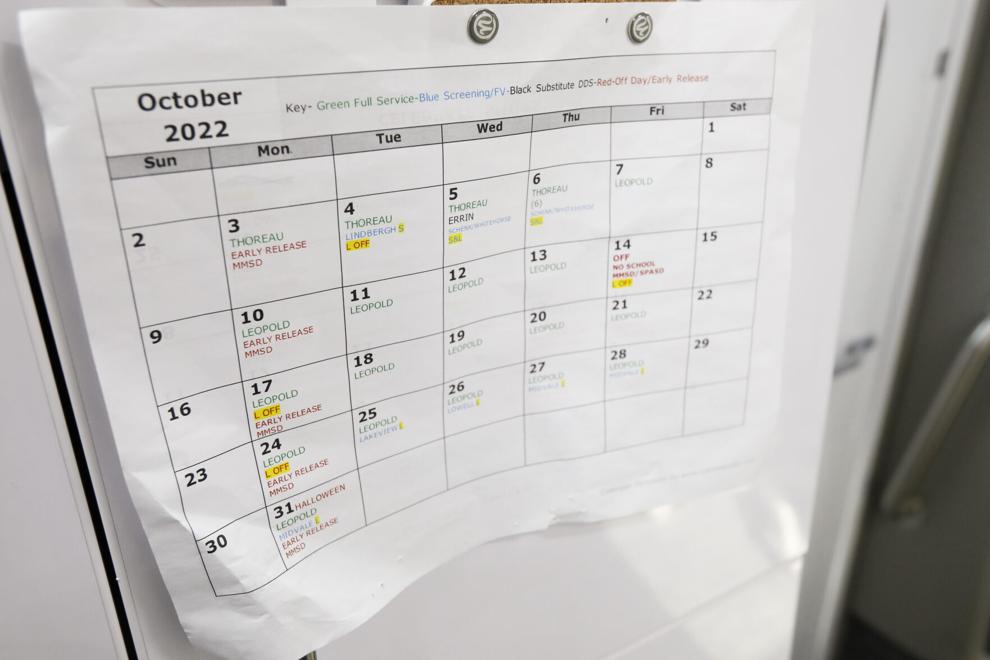 Upon entering the CareMobile, students walk up the stairs to the screening area just inside, where Schwarzbrott gives them an initial screening. From there, they go to one of the two ends of the vehicle, which feature dental chairs and all the equipment for a normal dental check-up with a hygienist and dental assistant.
Access Community Health Centers CEO Ken Loving said the program is proud to provide "the full range of care," from students who need simple preventative care to "seeing a child that maybe has never seen a dentist before, has really significant dental problems and decay and is in pain.
"And if that child needs to see a pediatric dental specialist, or even go to the operating room to have the work done, we can make that happen for families," Loving said.
He added that while there are lots of programs around the country that focus on crucial preventive care, "if we're really trying to make a difference for kids in terms of being healthier so that they can be successful in school, we need to take care of the pain they're having and the full range of the dental needs that they have."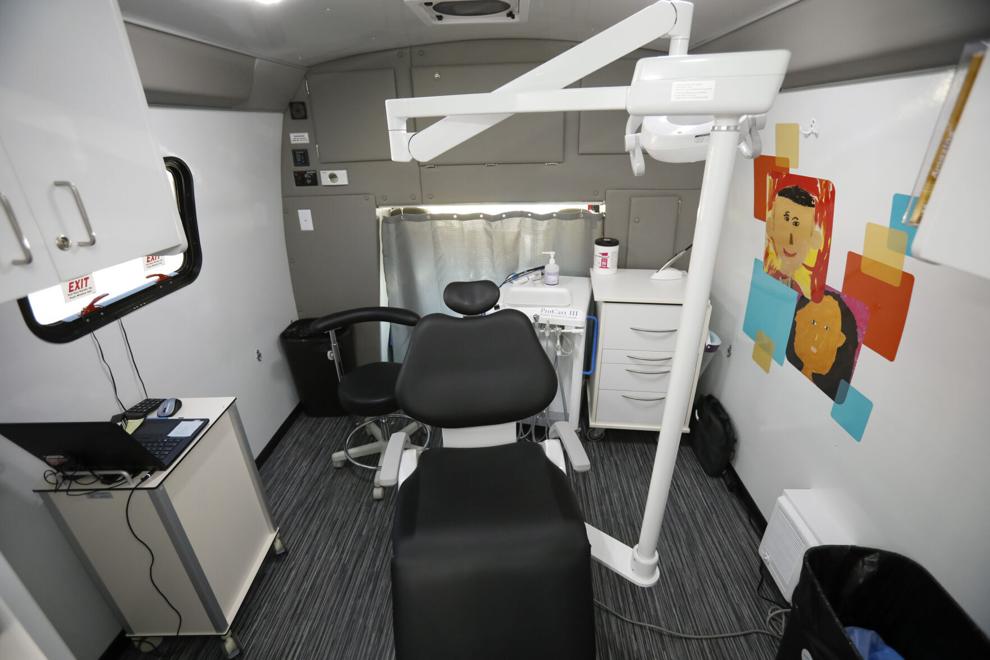 The CareMobile being on-site at schools eliminates some of the most significant barriers to families accessing care.
"If you're trying to get your child to a dental appointment, you have to take off work, you've got to pull your child out of school for at least half a day, if you're on the bus, it's just very unwieldy," Loving said. "That's part of the reason we were so happy about this program… we're actually taking the care to the kids in their trusted location of their school."
Leopold principal Larry Love said that makes it a positive experience for students, as well — not something always associated with a trip to the dentist.
"I've heard things like kids go home and then they're talking about, 'Oh, I got my teeth cleaned.'… From my experience, oftentimes kids are afraid of the dentist, right?" Love said. "So to know that they are a little less afraid and excited about it is definitely an exciting thing to both students and for their parents."
The partnership fits with the district's strategic plan, Love said, and he's happy to have the service at his school. He said it helps toward his goal of minimizing barriers to students thriving at school.
"Knowing that they have the opportunity to step maybe 10 feet outside the door and have access to dental care is major," Love said.
Currently, there is one dental team providing the services after having previously grown the program to two. Loving and Schwarzbrott hope to get back to that level of service, allowing them to cover more schools in MMSD and Sun Prairie.
So far this year, Schwarzbrott said their numbers are slightly down from before the pandemic, but he's hopeful that as they re-establish a presence at the schools, participation will grow. They've seen an increase in some dental problems, he said, potentially because of deferred care during the pandemic.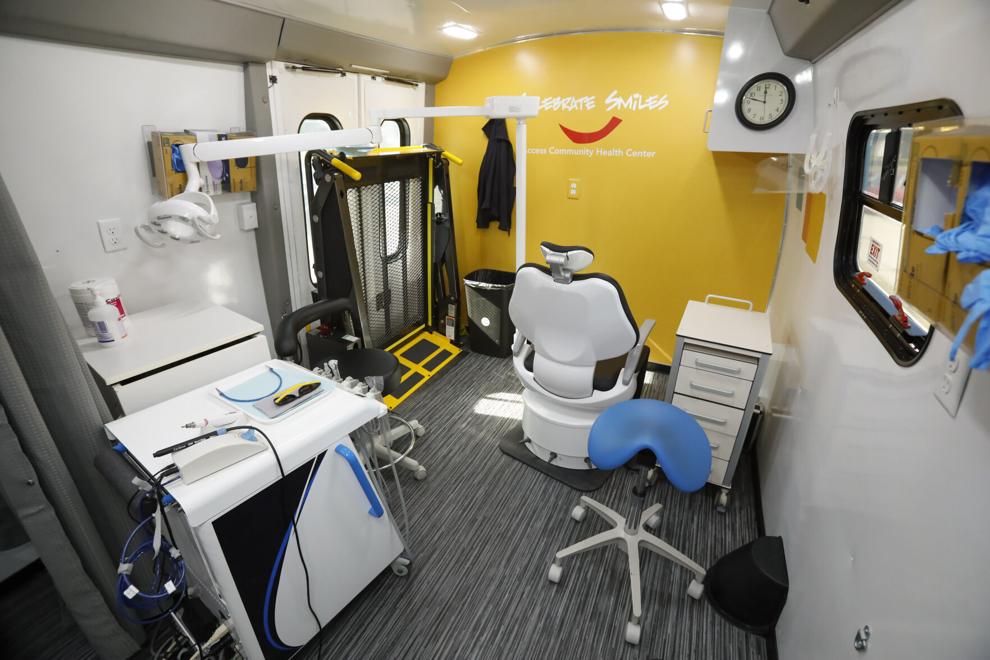 The program takes students who do not have a regular dental office they go to, and often families that use Medicaid or are uninsured. They bill Medicaid for most of the services, Loving said, and do not bill those who are uninsured.
An additional benefit of the partnership is connecting those uninsured families with Medicaid, he said, through school family health liaisons. Those relationships built over more than a decade come in handy in reaching as many families as possible.
"one of the biggest barriers to care for people in general… is trust," Loving said. "When we're partnering with the schools and supporting the work that the schools are doing, and the schools have 12 years of experience with us, the school nurses can talk to the patients and the family health liaisons can talk to the families and say, 'These are partners of ours, and we can endorse the care that they're providing.'
"That makes a huge difference."